Beyond Boxes and Bubble Wrap: Innovative Office Shifting Solutions
Moving an entire office to a new location can be a stressful and challenging process, requiring careful planning and organization. While many companies rely on traditional packing methods like cardboard boxes and bubble wrap, there are several innovative office shifting solutions available that can make the process smoother and more efficient. 
From plastic crates to document management services, these solutions can save you time and money while ensuring the safety and security of your office equipment and furniture. In this blog, we'll explore some of the most innovative office shifting solutions and how they can benefit your business.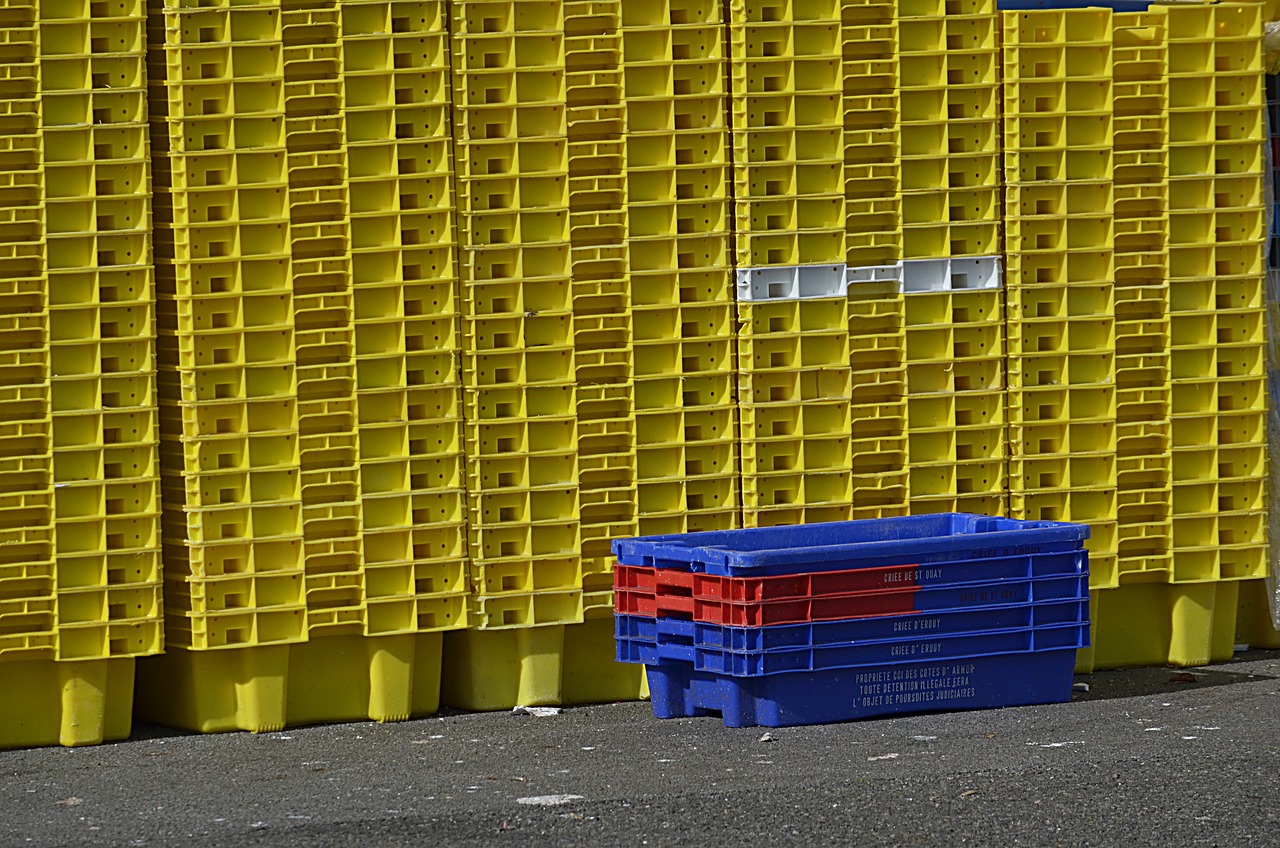 Plastic crates are a reliable and practical solution for packing office equipment during a move. Unlike cardboard boxes, plastic crates are sturdy and can withstand heavy loads without tearing or collapsing. They are also more resistant to moisture and dust, protecting your items from damage or contamination during transport. Plastic crates come in various sizes and shapes, making them suitable for packing a range of items, from small office supplies to larger equipment and files. They can also be stacked and nested, optimizing space and making them easy to transport. 
In addition to their durability and versatility, plastic crates are an eco-friendly option. They are reusable and can be used multiple times before they need to be replaced, reducing waste and minimizing the environmental impact of your move. Companies that provide plastic crate rental services can deliver them to your office and pick them up once you've finished unpacking, saving you the hassle of disposing of them. This service can also be cost-effective, as rental rates are often lower than the cost of buying and disposing of cardboard boxes.
Overall, plastic crates are an innovative and practical solution for packing office equipment during a move. They offer durability, versatility, and eco-friendliness, making them an excellent alternative to traditional cardboard boxes. Consider using plastic crates for your next office move to ensure the safety and security of your items while minimizing waste and costs.
Mobile storage units are an innovative solution that allows you to pack and store your office equipment and furniture off-site until you're ready to move them to your new location. This solution is especially useful if you're downsizing and need to store some items temporarily. Mobile storage units are delivered to your office, and you can pack them at your own pace. Once you're done, the storage company will pick them up and store them in a secure facility until you're ready to move.
Moving your IT equipment requires special care and attention, as it's often delicate and expensive. IT relocation services provide a comprehensive solution for moving your IT equipment, including servers, computers, and other hardware. These services often include professional packing, transportation, and set-up of your IT equipment in your new office. IT relocation services can also help you plan and execute the move, ensuring minimal downtime for your business.
Choosing an experienced packers and movers is an essential factor that can make or break your office move. When choosing a packer and mover, it's essential to do your research and select a company with a proven track record of success on IT relocation services. Refer RKS Transport to know How to choose the best packers and movers in Chennai? . Look for reviews and testimonials from previous customers and check their credentials and licenses. You should also consider their experience and expertise in handling office moves and their availability to work within your schedule.
If you're downsizing or moving to a temporary location, you may not want to move all your furniture. Instead of
furniture shifting
, Furniture rental services allow you to rent furniture for your new office, saving you the cost of buying new furniture. These services often provide a range of furniture options, from desks and chairs to filing cabinets and conference tables. Furniture rental services can also deliver and set up the furniture in your new office, making the move more convenient.
Document Management Services
Document management services are professional companies that specialize in providing solutions for managing and storing documents. These services can help individuals and businesses alike to streamline their document storage and retrieval processes, making it easier to access and share important information.
One of the primary benefits of document management services is their ability to help you move your files and documents safely and efficiently. This can include packing your documents securely, transporting them to your new location, and storing them in a secure facility until you're ready to access them again. This can save you a lot of time and effort, especially if you have a large number of documents that need to be moved.
Document management services also often offer document scanning and digitization, which can be a significant advantage. By scanning your documents and converting them to digital files, you can save space and reduce the need for physical storage. This can be particularly helpful if you're working in a small office or if you need to access your documents remotely. Digitized documents can be accessed from anywhere, which can be a game-changer for businesses with remote workers or those who need to access important documents on the go.
Another benefit of document management services is their ability to help you organize and categorize your documents. This can include creating an index or a searchable database of your documents, making it easy to find and retrieve the information you need. This can save you a lot of time and effort compared to manually searching through physical files and folders.
In conclusion, moving an office can be a challenging task, but with the right solutions, it can be made easier and more efficient. Plastic crates, mobile storage units, IT relocation services, furniture rental, and document management services are just a few innovative solutions that can make your office move smoother and more cost-effective. Consider these options when planning your next office move and see how they can benefit your business.
If you want any help with relocating your office, contact us for the
best office shifting
experience.